A Good Rimfire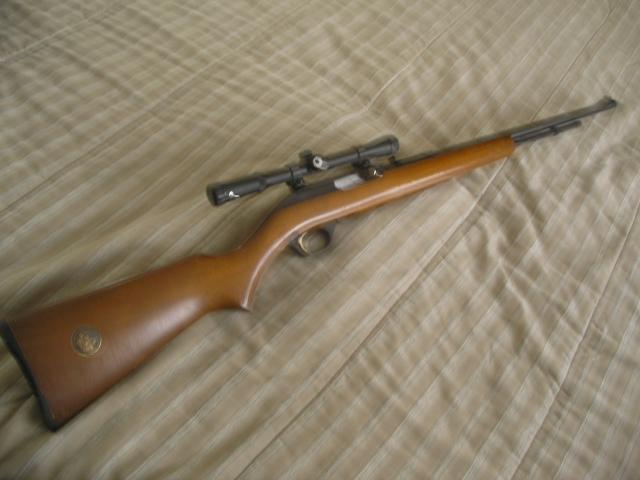 Mon, 10/07/2013 - 18:51
#2
Anywho...
Well, I don't know if anyone here is still a fan of the rimfire cartridge, but I know I still am. This lil Marlin came to me covered with rust, pits, a bent magazine tube-bent so bad that the brass insert would not seat, loose sights, and a scary loss of wood finish.
Unlike many model 60's, this one has a comb so high that a scope was almost a requirement. The scope is a Barska rimfire 4x, and if you like scopes, it works pretty darn good.
Well, I didn't have all that much hope for the old girl, but believe it or not, once the magazine tube was straightened-by using pliers padded with cloth, being careful not to change tube diameter, she fed and fired flawlessly, and I mean flawlessly. She digests old Remington target ammo, high velocity hollowpoints, copper washed plinker ammo, standard velocity lead, etc.
I treated the rust with that old military favorite, Break Free, worked the sights, and took her shooting with my son. Well, she shoots as well as I can, out to 50 yards. I might fiddle with the scope setting-or leave it alone, after all, I'm more of an open sight guy.
I love old rifles, more than just about anything. I don't know if you have an old rifle you like to shoot, maybe one you brought back from the dead, but I hope you do. If not, then you are missing a whole lot of fun.