Pine Snakes
Pine Snakes
I met my first "pine snake" on my Grandmother's farm during one of the summers I spent there as a kid. I guess their name is really fox snake but they will always be pine snakes to me. I've had so many encounters with pine snakes over the years that most are hard to recall except for my first, it scared the "bejesus" out of me.
The Farm had all kinds of old rusted machinery scattered around the old pasture and old outbuildings. There was even an old guest cottage that had fallen into a shambles once it was left unoccupied along with a chicken coop, pig pen and the old barn that had once held mules, cows and hay.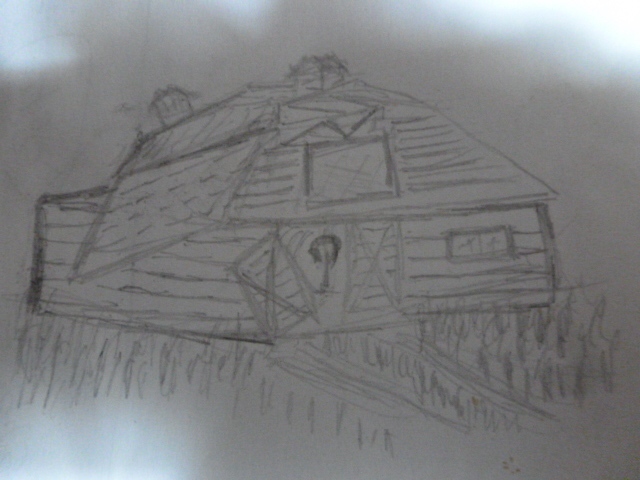 Sketch of old barn
I was an avid explorer and although I was cautioned many times about going near or in any of the old structures I never heeded the warnings. I saved the old barn for my last major exploration since it was the biggest and most secretive of all the old buildings with its wisps of old hay hanging from broken rafters and the moldy, pungent smell of manure from past ages that still lingers in my memory even now.
A lot of the old roof and hay loft had fallen into the ground level of the barn so I had to pick my way in and around all the old boards and junk strewn all around what once had been the mule and cow stalls. Grandma had told me many stories of how she used to harness the mules for her dad before steam engines and tractors when mules were used for field work so I knew the old leather rings with straw falling out of the rotted stitches were once mule collars and all the old leather straps and buckles the harness for those mules.
As I rummaged around I suddenly heard a hissing from the jumble of old roof boards and was so sure I had stumbled on a rattlesnake (too many cowboy shows on TV)! As I turned slowly I saw a young boy's vision of a large rattlesnake preparing to strike. It was half coiled half erect weaving its head back and forth, shaking its tail in the old hay and weeds with a buzz-like sound and smelling so putrid I almost lost my breakfast. I literally stumbled from the barn and ran all the way across the old pasture to the house.
I was ashamed that I had not heeded my Grandma's warning but listened as she explained that there were no rattlesnakes in the Crivitz area and that the snake I saw was really a common a pine snake. Actually, the snake's real name is the fox snake and there is an Eastern and a Western fox variety. Both are found in the Midwest, with the Eastern variety primarily in Lower Michigan and the Western variety abundant throughout the Midwest states.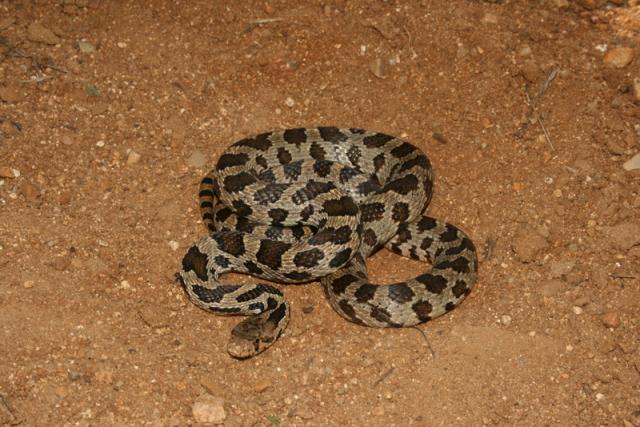 Western_Fox_Snake_01.jpg ‎(800 × 533 pixels, file size: 398 KB, MIME type: image/jpeg)
Because they are a beneficial species, they should not be harmed no matter how mean looking or smelly they are and, in fact, most of the Midwestern states protect them. Over the years I've encountered "pine snakes" all over southern Upper Michigan and eastern Wisconsin and no longer run away from them scared as I did as a young lad learning about nature first hand.
Chris