Barrel Shorter!
Got an itch to make my Colt 45 New Frontier into a 5 1/2 incher so I cut the barrel off and put a new ramp on with interchangeable inserts. Shoots great, one pulled low but that was me. I sure do like short barrels! Chris S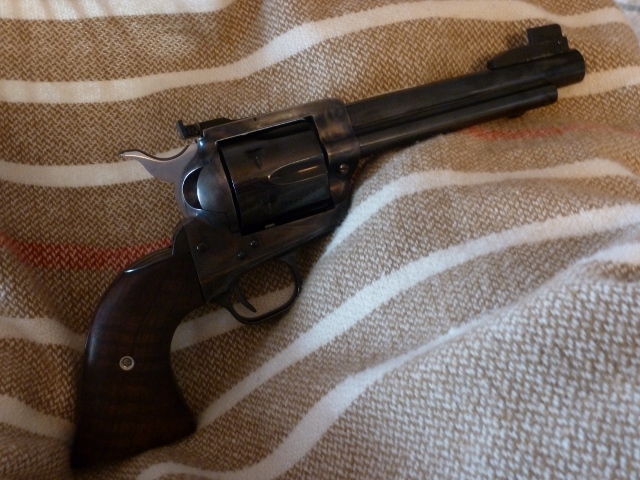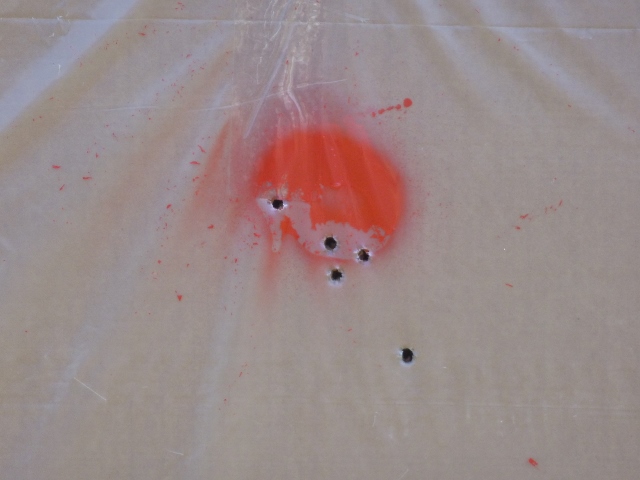 Wed, 05/01/2013 - 05:24
#1
Surgery
Nice job on the surgery, Chris. Seems like a great length for a NF.
Sun, 05/12/2013 - 02:21
#2
what was the range?. Nice job
what was the range?. Nice job on the front sight. What did you use to affix it to the barrel? Looks like , a Wiegand front sight. Nice choice. I took mine, put on the 50 yard Patridge sight, and put Elmers gold bars on it for long range shooting. Works really well at any range the 44 can be used at. Get the barrel throated with an 11 degree forcing cone, and crowned. Then it should put all the rounds in one hole at 25 yards.
Sun, 05/12/2013 - 22:22
#3
20 Yards!
Hi Gunny: Yes Weigand front ramp with a partridge blade of I think .300 high. Don't have a throating reamer and don't shoot enough anymore to warrant buying one. I only plink now because of health and age problems. Like mild loads for fun only. When the weather warms again???? I will be shooting at 25-30 yds and loading accordingly and should get good results. How you doing lately? Chris S